is a Catholic Non-profit Association dedicated to providing practical training and diversified consulting in media and communications around the world.
Training
CREC International specialises in on-site training sessions that are creative, functional, and experiential. Our learning-through-doing methodology promotes independence, empowerment, and sustainability.
Research
CREC International is committed to investing in the ongoing formation of its trainers, making sure we stay up-to-date and in touch with the latest media trends and communications technologies.
Consulting
CREC International understands both the challenges and opportunities offered by the constantly changing communications environment. Our professional advice allows you to embrace and master them.
El CREC International ha participado con éxito en el Congreso de Formación Integral en entornos digitales, organizado por la Universidad Anáhuac, el CALFID y Anáhuac Online en Ciudad de México (5-6 de diciembre). La representación
« La communication sauvera l'Afrique » c'est le dernier livre de de Jean-Baptiste Malenge: membre du CREC. (Editions Baobab, Kinshasa, 2022, 160 p, 13,5×21,5, ISBN : 978-2-493884-05-3, 18$, baobab@isemomi.org) Le problème de l'Afrique, c'est le
¡Sed auténticos! Claves del Papa Francisco para la comunicación interpersonal, es el título del libro del periodista Ary Waldir Ramos, vaticanista de Aleteia y doctor en Ciencias Sociales por la Pontificia Universidad Gregoriana. ¿Qué tiene
Training session participant
This training really opened my eyes to the world of communication.
Training session participant
Training session participant
The methodology is simple, the content strong. I now understand the importance of communication for the future of our congregation.
Training session participant
Training session participant
I learned to observe and better understand others, but most importantly to communicate from my heart.
Training session participant
Training session participant
My big revelation from this training is that, "I am communication".
Training session participant
Training session participant
Because of this training, I feel ready to step out of my box and communicate better.
Training session participant
Training session participant
During our training I practised various communication techniques. Now I understand them better which allows me to be more creative.
Training session participant
Responding
to your Reality
Partnerships with other Catholic networks facilitate the creation of tailor-made modules to meet specific needs and respond to long-term objectives.
CREC International guarantees an experiential, effective, and impactful style of "being" communication. Its method is summarized in its motto: "Less Notions. More Emotions".
CREC International is dedicated to serving Catholic communications by promoting the message of the Gospel, and contributing to spreading the Good News, through the media.
CREC International ensures that proper evaluation and follow-ups are part of the process. Questionnaires and feedback forms help us stay connected, even after the session is over.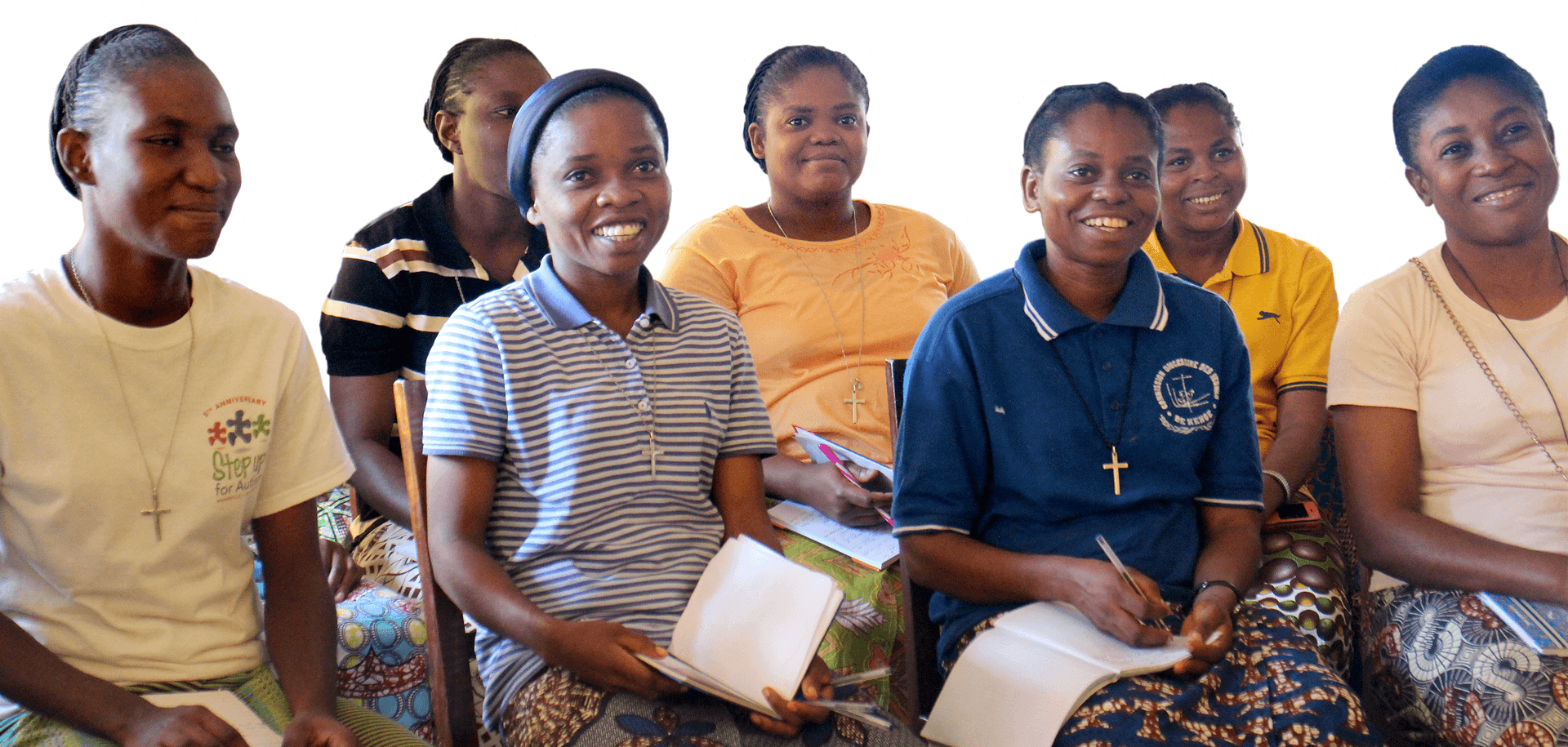 CREC Founder, Fr. Pierre Babin, OMI (1925-2012), was a religious of the Missionary Oblates of Mary Immaculate. An expert in psychology-pedagogy, he was both an author and researcher, and a pioneer in the field of group media. He taught at universities around the world, and is internationally recognized for his innovative vision which defined a new approach to catechesis in the media age.

CREC International is grateful to our Funders and Partners, and to all those who continue to support us. None of what we do, or who we are, would be possible without them.